Journal Entry:
Sat Oct 8, 2011, 2:49 PM
Listening to: AIM Radio
Playing: Beyond Good & Evil HD
Drinking: water - plain `o water :3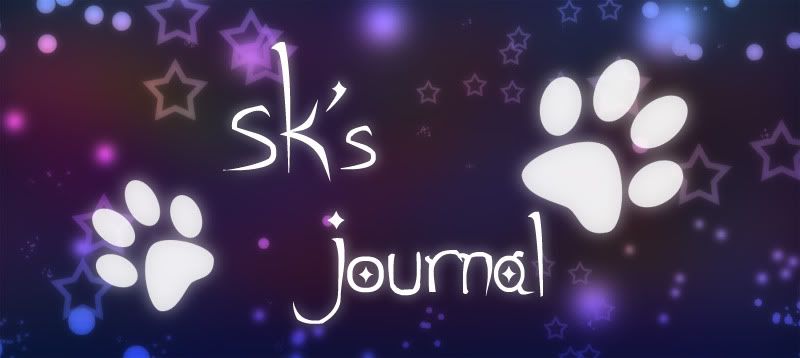 Greeting all! Bumping out the old journal now. I watched the Nickelodeon Exclusive on TV About Skylanders Spyro's Adventure (here's the exclusive
www.youtube.com/watch?v=8PHOxw…
) while watching Penguins of Madagascar, It looked awesome, and kinda funny XD ...and Kaos the Evil villain.. sounded like Invader Zim to me XD;....... But also Hey! Guess what?! I played the Skylanders Spyro's Adventure Game Demo

I played the Demo at Toy's R Us It pretty awesome, I really liked playing it and hope to buy it some time soon when It comes out, It may not be right on the date when it come out for me to get it but I will eventually. They only happened to have a few Characters you could play as like Spyro, Trigger Happy, Gill grunt and Eruptor, and some where still in the package (just for show I guess until you really buy em XD) of course I had to be Spyro XD, but I also tried a few other Characters...Trigger happy went crazy with those guns when I played as him

XD and Spyro had a cowboy hat on lol. I also wanted to fly right then and there, but as it seems I had to have an upgrade to have flight (like wow) I didn't have enough coins to buy it in the game so poo XP Oh well. XD The graphics were nice too, I pretty much played it on the Wii when we got there, they also gave me a clear shot of all the Characters on the poster about the game which showed all 32 of them....Okay So, Cynder... let me see here, by the image her chest is parted, but still.. looks like breast anyway.. it just amuses me to no end, I'm sorry XD; I'll still be planning on getting her anyways, would have been nice to see her trailer and stuff along with a few others that weren't shown yet, but it was cool none-the-less. I played with an adult and also a little boy.. there wasn't really a long line (not a line at all lol, the store wasn't crowed), but it was cute and fun. I told my dad that I might pick certain ones that I want, but he said, nah, you'll end up getting them all lol, which I probably might I have no idea XD *hehe but yeah, I really enjoyed myself with it. :3
~SK
*PS Yes, some of it was a tad cheezy looking on the game, as the trailer was, but it still looks okay lol.

Daily Features Gifts from others

Protection
Zonoya
Frijir
Distort Sphere Mod
Heartless Everywhere
ShaloneSK-Gift
stay back
The Queen
Famous Faces
so true love...
:thumb258172976:
Mother and Son Bonding
zonoya
Shalone Dragon Meets Ian
Fanart Gift: Nina's love forms
Stamping on you
.:Art Status 1:.
: NO - Only for close friends, so please don't ask me if your not. <;\
: ->
shalonesk.deviantart.com/journ…
You got a brain for thinking of your own art ideas, I would recommend you use it! It's good for you!!!

No srsly it is.
ARTISTS DISCLAIMER
All my artwork is Copyright To Me *shaloneSK / Shalone Howard.
All rights reserved.
All the materials contained in my deviantART gallery may not
be reproduced, copied, tubed, edited, published, transmitted
or uploaded in any way without my written permission.